Facials
Facial services using the Kahala organic cosmetics, available at the Green Spa Hawaii
 Autust Special
  
Lomi Lomi massage with Aromatherapy
$100 → 

Special Price $80
Personalize your Lomi Lomi massage experience by selecting from our wide number of aromatherapy oils available, each with its own healing properties

Summer Special Parent and Kid Facial
Princess Facial 45 min (under 12 years old)
$60 → 

special price $48
Parent Facial (any course is ok!) 

20% OFF!
Your little princess will receive the pampering she deserves. The treatment includes facial care and massage with the chemical free, organic skin care products, as well as teaching your child the basic spa manner. Both English and Japanese are available.
All Kahala Fruits Tea 
20% OFF!  
At store and online shop.
Please call 808-931-0709 for reservation.
【Facial menu】
Anti-Aging
Kahala Organics Facial 60min. $120
This treatment involves the most effective oxygen machine available. It is "Known as the Celebrity Facial Treatment", favored by many well-known celebrities. Concentrated active ingredients are applied onto the skin using a stream of pressurized oxygen. The treatment hydrates skin immediately, making the face appear smoother and plumper. This non-chemical treatment smoothes out lines and wrinkles, gently firms the tissue, and provides the lifted face contour for your natural beauty! Using natural anti-aging cosmetics Kahala Organics targeting an aging skin.
Relaxing
Mana Facial 60min. $120
Relaxing graceful strokes resemble the Hula. Relaxing tension from the scalp, neck,shoulder with organic aromatic oil to escape from high stress while invigorating calmness.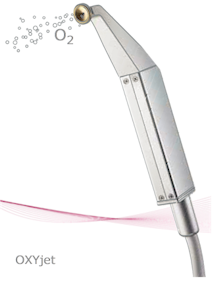 Natural Botox Facial 60min. $120
Used for skin conditions such as loss of elasticity, wrinkles and uneven pigmentation, active ingredient concentrates, especially designed to meet your individual skin requirements are applied, and deeply pulsed oxygen pr
ensureinto the deep layers of the skin to drive pure oxygen. This aids cell renewal and collagen production, smooths out lines and wrinkles, gently firms the tissue, and provides the lifted face contour… without the use of needles. The oxygen machine treatment is chemical free and side effect free treatment for your natural beauty!
Hormone Imbalance / Physical De-conditioning
Facial Reflexology 60min $120
Our face contains numerous nerves and blood vessels. It's close proximity to the brain insures facial stimulation as the shortest pathway to the brain center, Facial reflexology is used to assist in the treatment for specific conditions to maintain ones health, specific points or zones on the face are stimulated, which helps to improve blood circulation, which in turn improves nerve function, muscle tone and lymph drainage within the face, effective to improvement of facial neuralgia and correction of immune system. Face Reflexology also greatly enhances and assists in the treatment of many facial skin problems, such as Atopic Dermatitis, dark spots, wrinkles, facial sagging, acne.
For Weddings
We are ready to help you look beautiful, relaxed and confident on your wedding day! The products we use for all treatments are developed by the group of doctors, safe for any age, and every skin type – normal, oily or dry skin, sensitive and aging skin.
Bridal Facial 90min. $195
Designed for newly bride, our facial treatments include deep pore cleansing with multi-fruit acids to buff away dead cells to reveal smooth skin, and the oxygen machine therapy to allow greater absorption of delivering a rapid dose of Hyalronic into the inner layer of the skin. This treatment smooths out lines and wrinkles, and provides the lifted face contour for your special wedding day!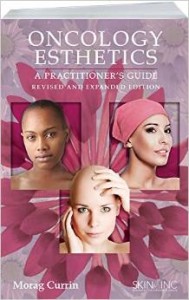 Post-Radiation Therapy and Chemotherapy
Oncology Facial 60min. $120
Aestheticians work with the largest organ on the human body – the skin. Understanding how to safely and effectively treat the skin, particularly when it is challenged by cancer is paramount to the psychological and physical care of the client, understanding the side effects of cancer therapies, how those are further compounded by various medications and the importance of proper sanitation to support weakened immune system. This service will provide comfort and relief during aesthetic therapy treatments for clients undergoing treatment for, or recovering from, Cancer. Our certified aestheticians learn how to perform gentle, yet effective protocols using safe, organic and clinical holistic skin care ingredients.
Custom Facial  60min. $120
Our skilled therapist will analyze your skin and make a perfect facial treatment for you.
For Men
Men's Facial 60min $120
Specifically designed for the executive busy gentleman who enjoys being relaxed and well taken care of, the treatment includes eyebrow trimming, deep pore cleansing, facial massage and scalp massage.
Oxygen Bar
We are only have oxygen bar in this island.
Inhaling pure oxygen, scented with a relaxing or energizing aroma oil of choice, vitalizes and gives power to body and soul for tired skin and body cells. It is also effective for jet lag, fatigue, and headache.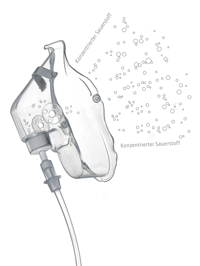 Oxygen Bar 10min $15
Oxygen Bar 30min $30
30min 5Tickets   $125
Please make a reservation for Spa Service at Green Spa Hawaii
1441 Kapiolani Blvd. #1401
Honolulu Hawaii 96814
808-931-0709
info@kahalaorganics.com